Takumi No Sato
Click here for details.
An enjoyable and heartwarming place where you can experience the Japanese tradition and culture that have been developed since the ancient times. Takumi No Sato includes Horakukan that provides general guidance and more than 20 other houses where artisans having skills in traditional arts give instructions for handicraft experience.  In the modern era of busy business, why not sit around a sunken hearth, relax and forget about time, and learn the old, traditional artisan techniques?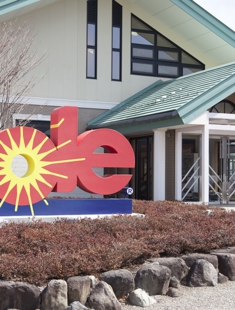 Dole Land Minakami
Click here for details.
Nine types of fruits including apples, grapes, and cherries are grown at the large site covering approximately 6.5 ha. Fruits can be picked also in the surrounding areas any time from spring to fall. We have prepared a section offering jam-making experience, a section offering Torikan's original gelato made with seasonable fruits, and a BBQ-style restaurant where everyone can enjoy. Why not visit the fruit park offering so much fun, complete with "coloring," "making," and "eating" and nature.